MEET THE EXPERTS: New Acquisitions
July 18 @ 2:00 pm

-

3:00 pm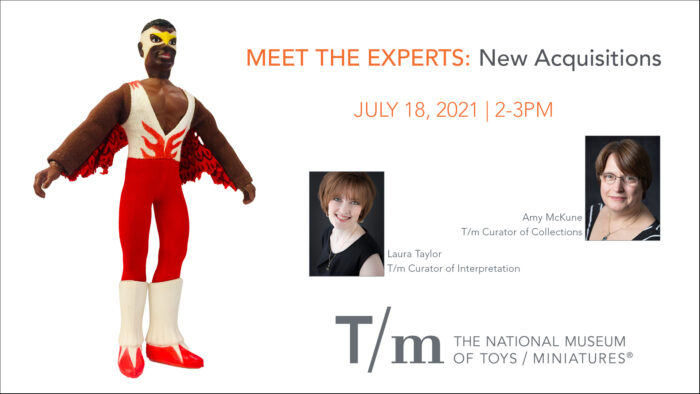 Have you ever wondered how T/m selects objects for its collection? Join curators Amy McKune and Laura Taylor for a discussion that takes you inside the inner workings of the museum. Learn why museums have limits on what objects they will accept, why collection policies and procedures are so important, and the decision-making that went into some of T/m's most recent acquisitions.
This FREE virtual event takes place Sunday, July 18 from 2-3 p.m. Central.
Registration is required. CLICK HERE TO REGISTER.
ABOUT THE PANELISTS: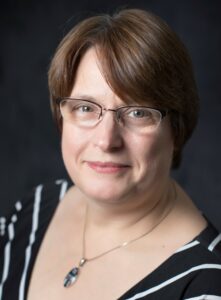 Amy McKune has served as T/m's Curator of Collections since 2017. She holds a bachelor's degree in anthropology from Kenyon College and a master's degree in History museum studies from the Cooperstown Graduate Program, SUNY – Oneonta. During McKune's 30-year career, she has served in curatorial and collections management positions for five museums. Between 1992 and 1996, she played a key role in creating the new Washington State History Museum (Tacoma, Wash.) and a 23,000 ft² long-term exhibition on Washington State's history. McKune is drawn to topics related to equity for women and was the lead curator on T/m's award-winning exhibit Bridging the Gender Divide: Toys That Build STEM Skills.
T/m's longest-tenured employee, Laura Taylor has been with the museum for 15 years, first as the museum educator before assuming her current role as curator of interpretation. She has a master's degree in art history from the University of Missouri-Kansas City and a bachelor's degree in history from Friends University. In 2020, Taylor received the UMKC Living the Values Award for excellence in demonstrating the university's key values: learning, diversity, integrity, accountability, respect and collaboration.
Back to Top