The Ingredients of Play: How Food Shapes Our Identity
October 19, 2022 @ 2:00 pm

-

4:00 pm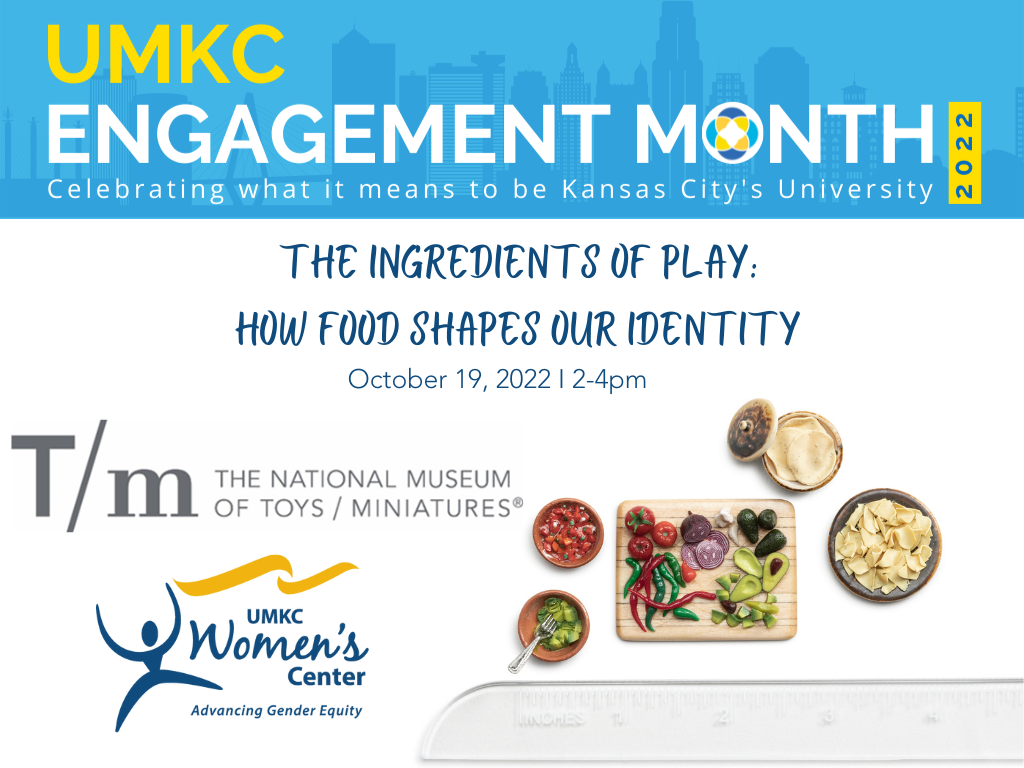 The Ingredients of Play: How Food Shapes Our Identity
Wednesday, October 19 | 2-4pm
Enjoy an a la carte conversation exploring the ways in which food and play have influenced identity. Your menu of speakers includes local restauranteurs, professors, and UMKC Roos who will provide food for thought through the lens of art and material culture in T/m's unique collection of toys and fine-scale miniatures.
Enjoy a panel discussion in the Tureman Education Center at T/m. Then, speakers and guests will have the opportunity to engage in further casual/impromptu discussion about food in the galleries directly in front of the original museum objects. The event moderator is Renée Blanche, Curator and Host of Night Tides on KCUR 89.3. Panelists include:
– April Cowan, UMKC student T/m intern
– Dr. Kristen Barber, Chair and Associate Professor, Department of Race, Ethnic and Gender Studies, UMKC
– Dr. Deja Beamon, Assistant Professor, Department of Race, Ethnic and Gender Studies, UMKC
– Christopher Goode, entrepreneur and founder/owner of Ruby Jean's Juicery
– Brittany Bummer, Project Manager, Henry W. Bloch School of Management, UMKC
– Dr. Jennifer Huberman, Professor, Department of Sociology and Anthropology, UMKC
– Erin Martinez, CEO, Food Equality Initiative
This event is included with General Admission to the museum on 10/19. Admission is always free to T/m Members and UMKC faculty, students, staff.

This event is organized in partnership with the UMKC Women's Center as part of UMKC Engagement Month. The event qualifies as a First Semester Experience credit.
Image credit | Making Perfect Guacamole, 2016-17, Jan Patrie, American.
Back to Top