Mid-Century Magic Holiday Party
December 16 @ 2:00 pm

-

4:00 pm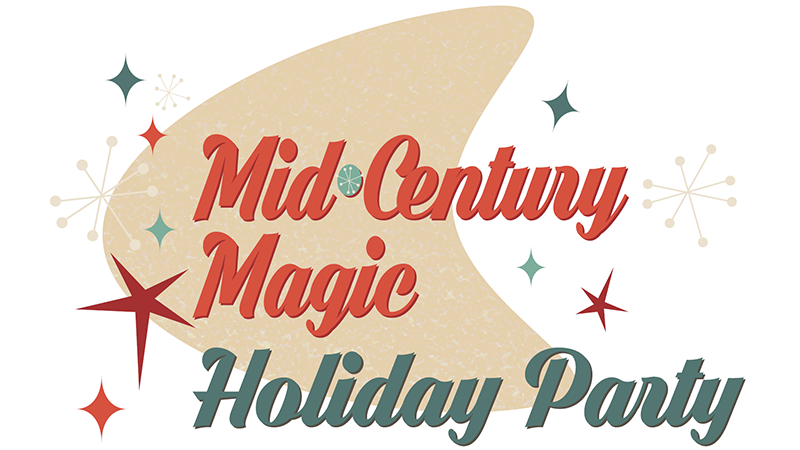 The National Museum of Toys and Miniatures invites you to a delightful Mid-Century Magic Holiday Party, a perfect complement to the ongoing exhibit, Mid-Century Magic: A Tale of Toys and Aluminum Christmas Trees. This enchanting holiday celebration promises to be a fantastic experience for all ages.
Event Highlights:
Step Back in Time: Immerse yourself in the enchanting world of mid-century design and aesthetics. Marvel at the atomic age and the unique charm of the era. The Museum is your portal to the past, where you can explore the magic of mid-century toys and the allure of aluminum Christmas trees.
Dress to Impress: We encourage you to embrace the era's style and sophistication! Don your finest Mid-Century themed attire and step into the spirit of the 1950s and 1960s. Share the glamour, fashion, and exuberance of that bygone era.
Family Fun: This holiday party is designed for all ages, ensuring that everyone can join in the festivities. Create cherished memories with your loved ones, whether you're reliving your childhood or introducing the younger generation to the charms of yesteryear.
Tasty Treats: Savor the taste of the season with delectable holiday-themed refreshments. Enjoy a spread of treats that will transport you back to a time all about tradition and togetherness.
Affordable Fun: The best part? The Mid-Century Magic Holiday Party is included with the price of admission into the museum, making it an accessible and affordable way to celebrate the season with us.
So, mark your calendars and join us on December 16, 2023, from 2:00 PM to 4:00 PM for a holiday experience like no other. Whether you're an aficionado of mid-century nostalgia, a lover of all things retro, or simply seeking a fun-filled family event, the Mid-Century Magic Holiday Party at The National Museum of Toys and Miniatures has something for everyone.
Back to Top