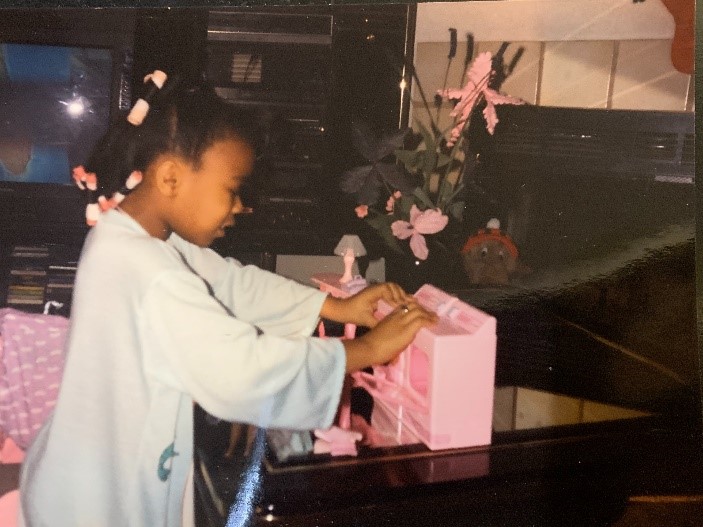 News
A Barbie Mansion for Magical Keisha Clay
August 24, 2021
In 2020, T/m received a very special dollhouse donation: the 1990 Barbie Magical Mansion that belonged to Keisha Clay of Kansas City. The advertisement from that year promised a house, "Big enough to hold all your little girl's dreams." This was no exaggeration–the six-room house with a shimmering pink façade, measures three-feet tall, four-feet wide, two-feet deep, and boasts features like working lights, a ringing telephone, and a glowing fireplace.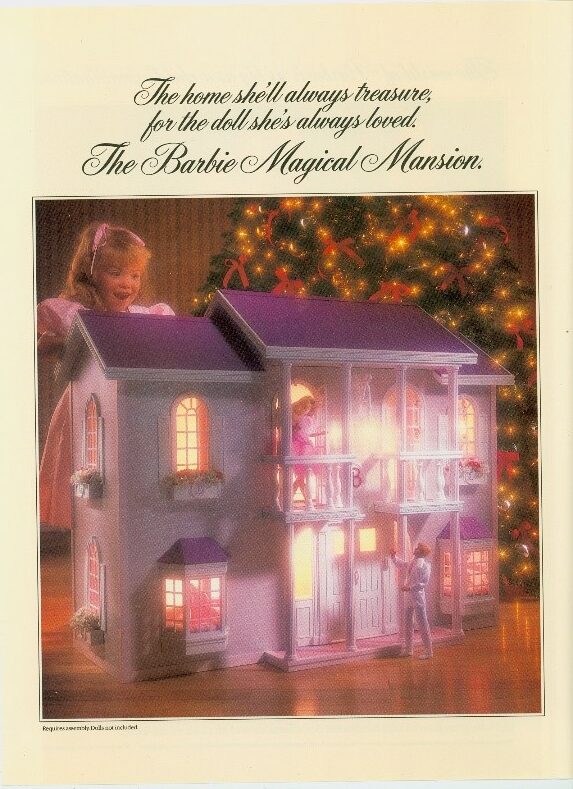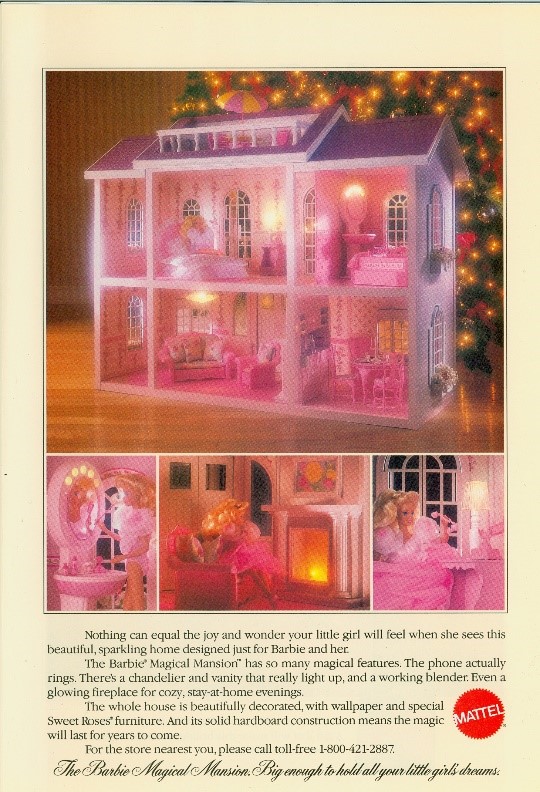 Six-year-old Keisha was enchanted by the dollhouse and asked Santa to bring one for Christmas that year. Keisha's mom, Carla, was a bit worried. The dollhouse cost $400 which was a major investment for a single parent. She warned Keisha that Santa had to make sure that everyone got a gift. Keisha understood, but she was still hopeful when she prepared for bed on Christmas Eve. The next morning, when she discovered the dollhouse under the tree, she struck her signature pose (right hand in the air and left hand on her hip) and exclaimed, "Santa brought me the DOLLHOUSE!"
Barbie has been a controversial figure since she first burst onto the toy market in 1959, worrying parents and social critics alike. Her impossible figure, trademark blond hair, and preference for pink possessions has been scrutinized, analyzed, and sometimes demonized. Over the past six decades, the backstory of Barbie (a teen fashion model from Willows, Wisconsin) has been forgotten along with her middle name (Millicent).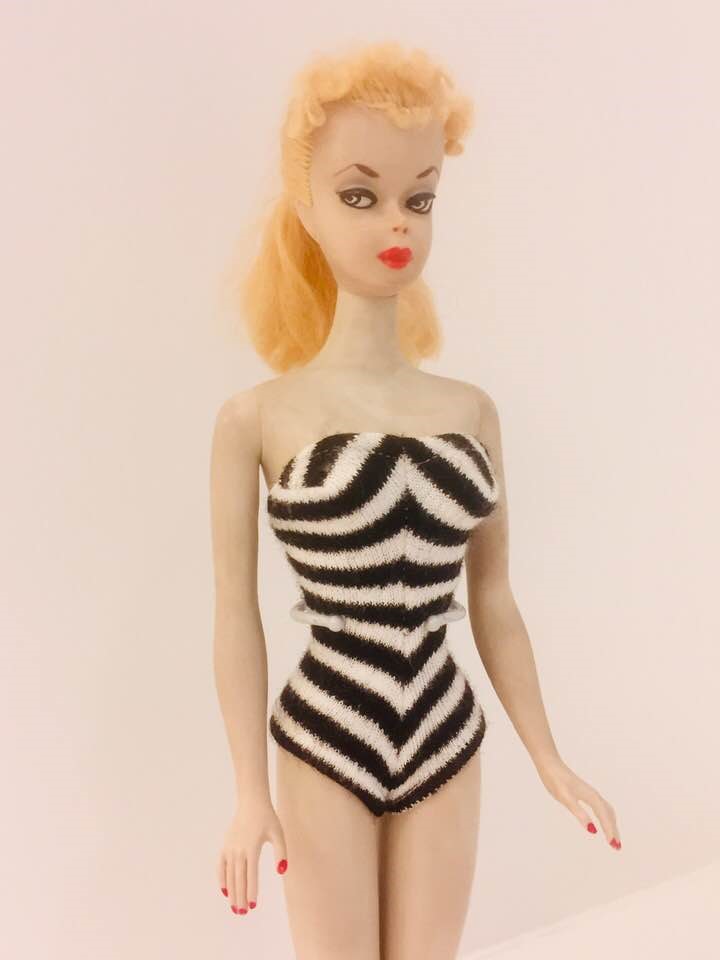 Barbie's first dream house, released in 1962, was far from a "magical mansion." It was a folding cardboard studio apartment with paper furniture. The mid-century modern decor was primarily yellow and turquoise with pink accents. The advertisement for the $8 dollhouse assured parents that it, "Folds away neatly and compactly when not in use."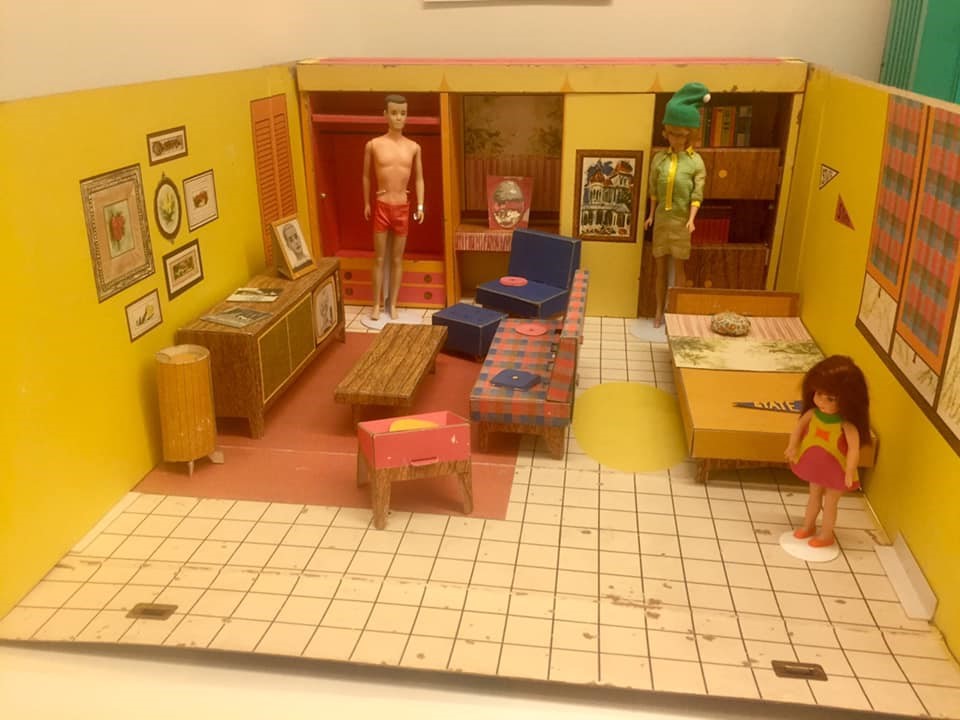 Over time, Barbie's world expanded to meet the aspirations of little girls who had more ambitious dreams. Her houses got bigger, and they could no longer be packed away. They were fixtures in bedrooms and playrooms with exciting luxury features like elevators, swimming pools, and jacuzzies. Barbie transitioned from model and secretary to astronaut, scientist, businesswoman, and many other careers that paid well enough to invest in rose-colored real estate.
By the time the Magical Mansion came out, Barbie was thirty-one years old and had maintained her reign over the children's doll market. Just ten years prior, Kitty Black Perkins, the Chief Designer of Fashions and Doll Concepts for Barbie products at Mattel, designed the first Black Barbie. As a woman of color herself, Perkins understood that children in the Black community – children like Keisha – needed to have a doll with which they could identify.
Receiving Barbie's Magical Mansion empowered Keisha to believe in herself. From the age of three, she took dance lessons, and at the age of six, she passed a required audition to begin competitive dance. When she started at St. Teresa's Academy in Kansas City, she was the first freshman to make the dance team, and by senior year, she was captain.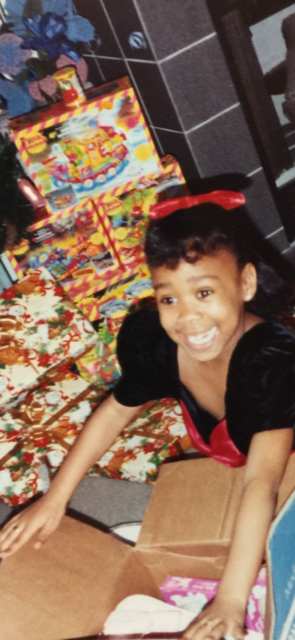 Keisha called the dollhouse her "mansion" and often invited friends over for careful play. Her favorite part was the jacuzzi tub. However, she was very aware of the disparity between her life and others, and she often asked her mom, "How did I get all these things?"
Keisha remained a committed Barbie collector and lover of stylish clothing and accessories. Her mother described her as "high fashion, high energy, and high reaching," but she continued to think about how other girls could experience the things she experienced. She earned her undergraduate degree in Communications and African American Studies at St. Louis University, and she completed a master's degree in Public Affairs and Government Relations at Park University. Along the way, she worked for St. Paul's Episcopal Day School, Americorp, and the Boys and Girls Clubs.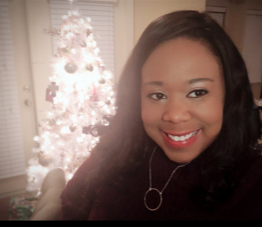 After finishing her master's degree, Keisha went to work for the Federal Aviation Administration as an Executive Services Analyst, Congressional Liaison, and Business Coordinator where she was selected for the Program of Emerging Leaders (the FFA's annual employee recognition award was renamed the Keisha Clay Spirit Award in her honor.) She also accepted a part-time staff position at the Church of the Resurrection as the Early Childhood Praise and Worship Coordinator. Additionally, she found time to volunteer at Dress For Success Kansas City (later renamed Keisha's Closet) and serve as a board member for the Ronald McDonald House Charities Red Shoe Society (the inaugural Keisha's Hope for the Holidays drive was held in December of 2020.)
Before her untimely passing in 2019, Keisha and her mother started a tea and princess party business for young girls of color. She never stopped trying to give other kids the same experiences she had. As it turned out, the Magical Mansion was not big enough to hold all of Keisha's dreams; it was just the beginning.
When it came time to decide what to do with Keisha's dollhouse, her mother, Carla Smocks, offered it to T/m with the hope that it would continue to empower young girls who visit the museum. It is the first dollhouse that belonged to a girl of color to come into T/m's collection, and it will be displayed in the Let's Play House exhibit beginning Sept. 1, 2021.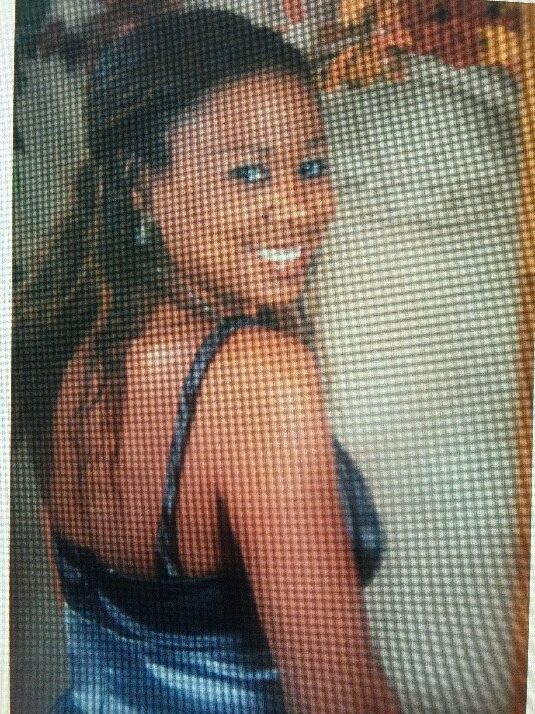 By Laura S. Taylor, Curator of Interpretation
Comments
Back to Top