English Cotswold Cottage, 1933-34 / Long-term Exhibit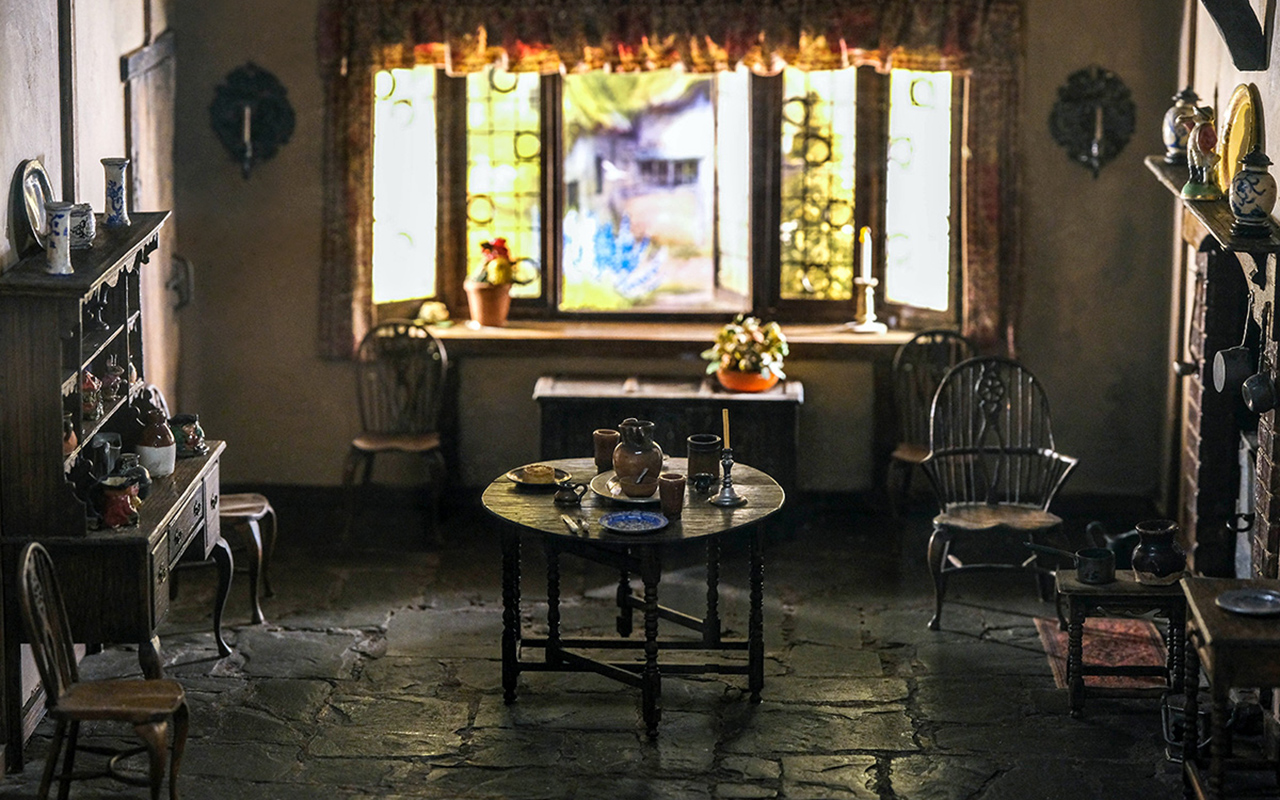 This miniature room by Narcissa Niblack Thorne is one of the first set of rooms, made before she embarked on sets two and three that are on display at the Art Institute of Chicago. The room was exhibited at the Columbian Exposition in Chicago (1934) and The Golden Gate International Exposition in San Francisco (1940). From the early 1960s until 2019, the location of the room was unknown.
The Thorne Room is installed in the Miniature Gallery in close proximity to the History of Miniatures case.
The new exhibit space is part of the Museum's National Excellence and Community Impact Campaign. 
Back to Top