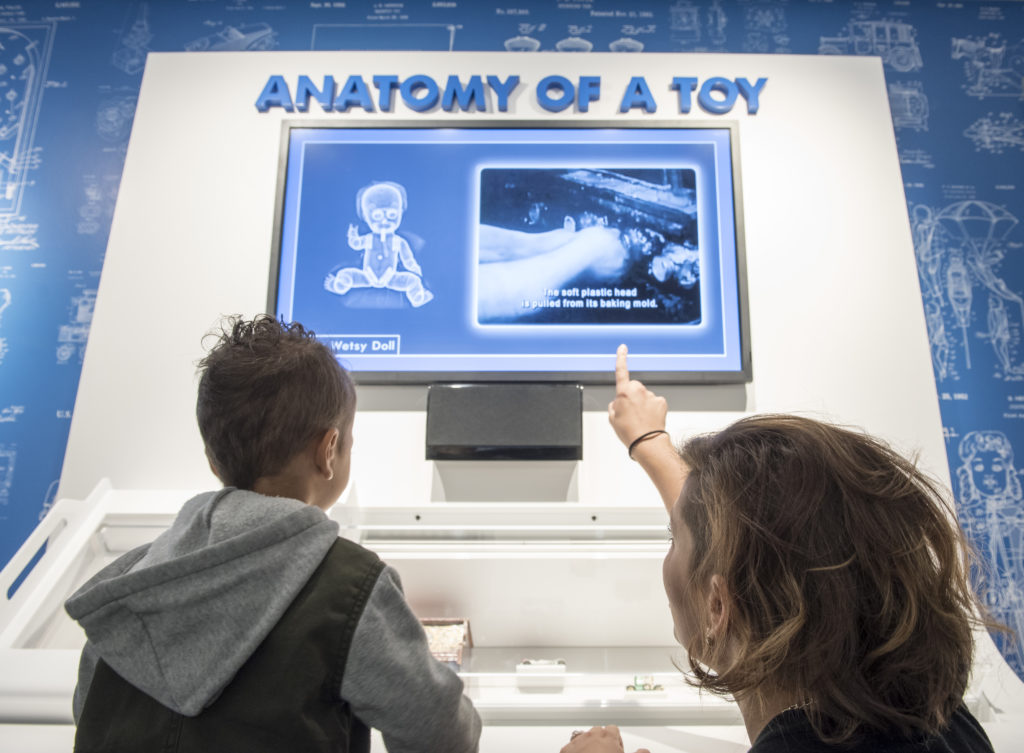 News
T/m Preparing Resumption of Full Operating Schedule
July 9, 2021
Museum will return Sundays, Mondays to public openings this summer
KANSAS CITY, Mo. – The National Museum of Toys and Miniatures (T/m) announced today that preparations are underway to resume full operating hours in a phased approach over the next several weeks.
The museum will resume Sunday hours beginning July 11, 2021 and will add Monday hours beginning August 9, 2021. Currently, T/m is open to the public Wednesdays through Saturdays from 10 a.m. to 4 p.m., a temporary schedule that was instituted when the museum re-opened in July 2020 following the COVID-19 shutdown. The resumption of Sunday and Monday hours will return T/m to its traditional operating schedule, with the museum closed to the public on Tuesdays.
T/m also announced today that it has removed its mask requirement for visitors, staff, and volunteers, effective immediately. Unvaccinated individuals are still strongly encouraged to wear masks while inside the museum.
"We are eager to return to our full schedule. This staggered approach allows the museum to prioritize health and safety while taking progressive steps to restore regular operations," said T/m Executive Director Petra Kralickova (kruh-LEETCH-koe-vuh). "It also provides flexibility for regular monitoring and revision of these steps. Providing a safe and fulfilling visitor experience is of utmost importance, and we will continue to assess our plan as needed."
T/m's health and safety policies are informed by guidance from the Center For Disease Control & Prevention (CDC) and the U.S. Department of Labor's Occupational Safety and Health Administration (OSHA), as well as by recommendations from federal, state, and local health officials, and the University of Missouri-Kansas City.
For more information, visit www.toyandminiaturemuseum.org/visit/plan-your-visit/.
THE NATIONAL MUSEUM OF TOYS AND MINIATURES
The National Museum of Toys and Miniatures educates, inspires, and delights adults and children through the museum's collection and preservation of toys and miniatures. Located on the University of Missouri-Kansas City campus, the museum exhibits the world's largest collection of fine-scale miniatures and one of the nation's largest collections of historic toys on public display. It is also home to the award-winning temporary exhibit Bridging the Gender Divide: Toys That Build STEM Skills, which is on display through Sept. 5, 2021. For more information, call 816.235.8000 or visit the museum's official website at www.toyandminiaturemuseum.org.
Comments
Back to Top