News
The Rediscovered Thorne Room—English Cotswold Cottage, c. 1933
May 31, 2023
The Thorne Rooms have found many homes and admirers over the past century. Sets two and three totaling 68 rooms (1937-1940) are owned and displayed in a dedicated gallery of the Art Institute of Chicago. In the 1940s, set one was purchased by the technology giant IBM and shown in traveling exhibitions for several years.
In the 1960s, set one was returned to Mrs. James Ward Thorne for refurbishment, after which 16 rooms were given to the Phoenix Museum of Art, and nine rooms were given to the Knoxville Museum of Art. A handful of other museums own single rooms, and the status of the remainder, including this English Cotswold Cottage, was unknown… until now.
Out of the public eye for over half a century, this Thorne Room resurfaced in the North Shore of Chicago in 2019. This unexpected and fortuitous acquisition will allow T/m to convey the history and significance of fine-scale miniatures in new and exciting ways.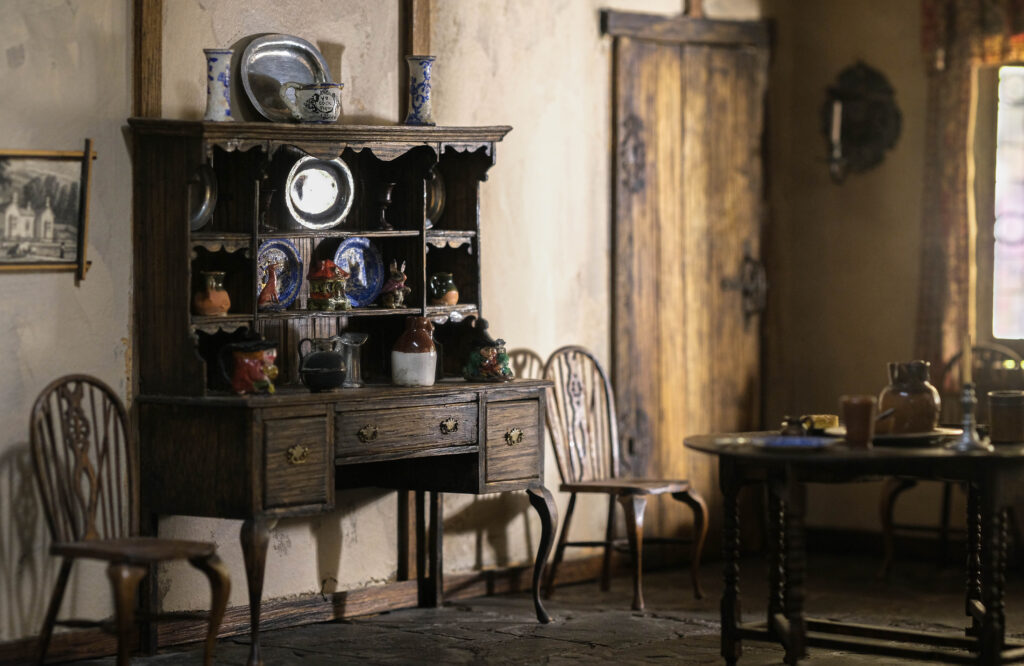 Comments
Back to Top