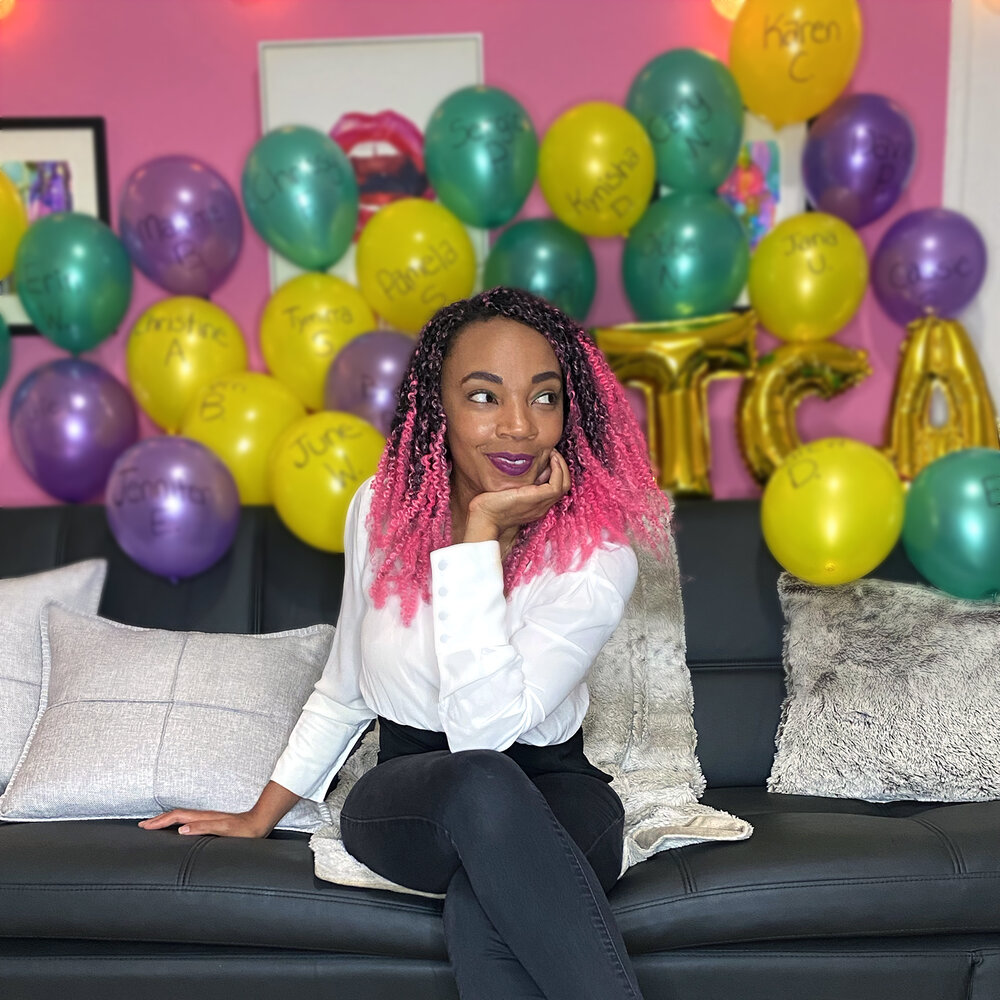 News
Upcoming Meet the Experts features toy coach Azhelle Wade
August 31, 2021
Award-winning entrepreneur, inventor talks toys during virtual event
KANSAS CITY, Mo. – Entrepreneur, toy inventor and cancer survivor Azhelle Wade, who has been named on three United States patents during her decade-plus career in the toy industry, will be the featured guest during the upcoming virtual event Meet the Experts: The Toy Coach, hosted by The National Museum of Toys and Miniatures (T/m).
The free lunch-and-learn event is scheduled for Tuesday, Sept. 14 from noon to 1 p.m. Central.
Wade, known industry wide as The Toy Coach, has worked with companies such as Toys R Us, Madame Alexander, Party City, Horizon Group USA, and Creative Kids. She hosts the Making It In The Toy Industry podcast and, in 2020, she launched Toy Creators Academy, the first-of-its-kind online toy course for aspiring toy inventors and entrepreneurs.
Wade will share her inspirational path to becoming the award-winning Toy Coach, explore how inventors can monetize their own toy ideas, and take part in an interactive Q&A session with the virtual audience.
"T/m is a repository of the stories of toy makers and inventors through the ages," said T/m Curator of Interpretation Laura Taylor. "We are excited to bring that lineage to the present with The Toy Coach."
Registration is required for this free virtual event. For more information or to register, please visit www.toyandminiaturemuseum.org.
For additional information, visit www.thetoycoach.com.
THE NATIONAL MUSEUM OF TOYS AND MINIATURES
The National Museum of Toys and Miniatures educates, inspires, and delights adults and children through the museum's collection and preservation of toys and miniatures. Located on the University of Missouri-Kansas City campus, the museum exhibits the world's largest collection of fine-scale miniatures and one of the nation's largest collections of historic toys on public display. For more information, call 816.235.8000 or visit www.toyandminiaturemuseum.org.


###
Comments
Back to Top