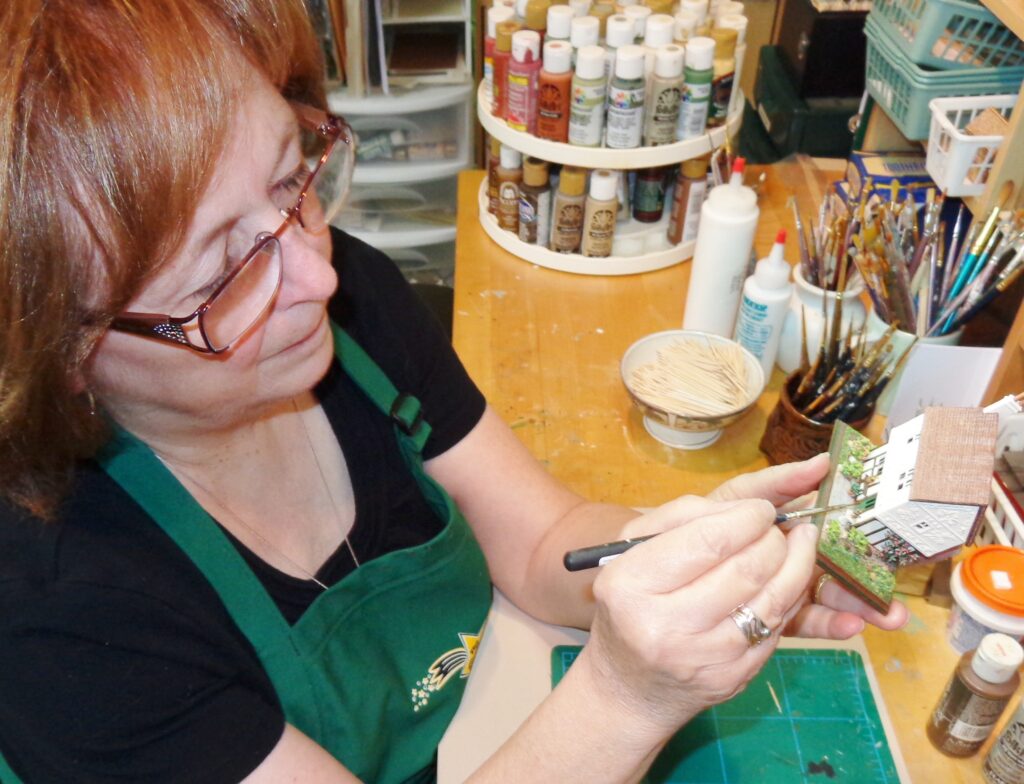 News
Nell Corkin to appear on next episode of What's On Your Workbench
April 7, 2021
Miniature artist takes viewers inside studio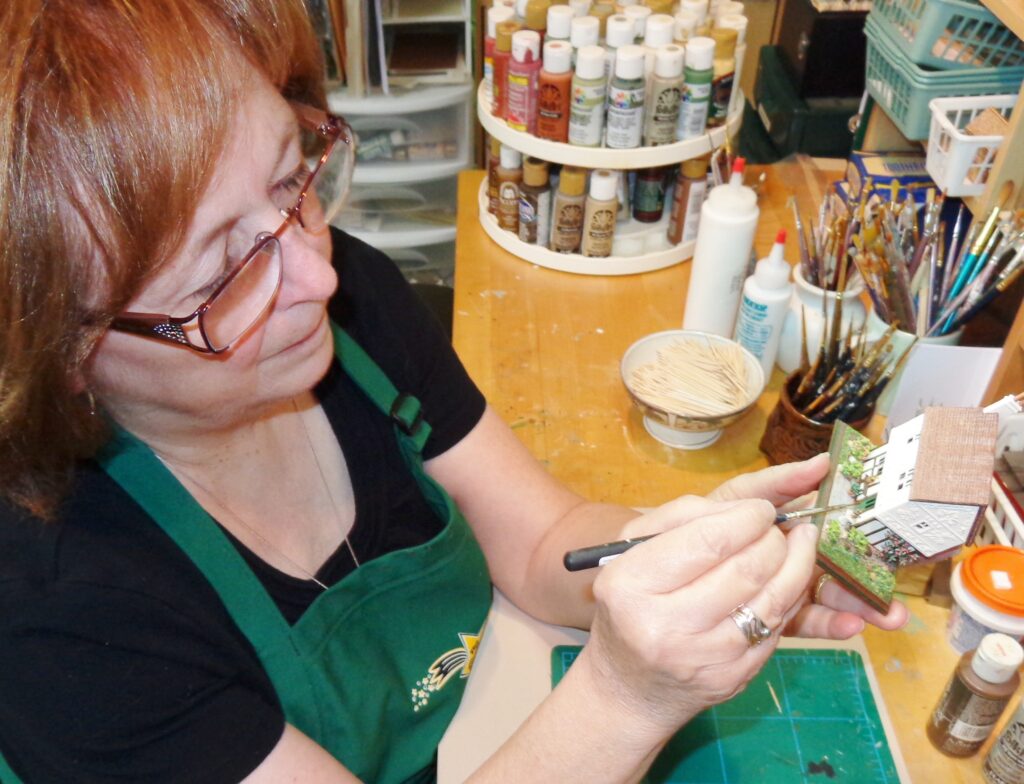 April 7, 2021 (KANSAS CITY, Mo.) – Renowned fine-scale miniature artist Nell Corkin will be the featured guest on the upcoming episode of The National Museum of Toys and Miniatures' (T/m) new web series What's On Your Workbench.
Corkin will appear live on the April 25 episode (2-3pm) to take viewers inside her workshop for an exclusive look at her current projects and the processes she utilizes to create her intricate works of art.
A self-taught miniature artist, Corkin has been making miniatures nearly her entire life. After earning a bachelor's degree in art history from the University of Delaware, Corkin worked in a variety of art-related fields, including fashion and art appraisal. In the 1980s, she became a special effects model maker for the motion picture industry and worked with prominent directors such as Steven Spielberg and Ridley Scott.
Since 1993, Corkin has specialized in fine-scale miniatures under the business name Miniature Miniatures. She is a member of both the National Association of Miniature Enthusiasts and the International Guild of Miniature Artisans (IGMA), and she was awarded the title of IGMA Fellow in 1998.
"We're very excited to feature Nell on What's On Your Workbench. Her 1:144-scale miniatures are exquisite, and I can't wait to see what she's working on next," said T/m Curator of Interpretation Laura Taylor.
What's On Your Workbench premiered in January 2021 and featured fine-scale miniature artist and Kansas City native William R. Robertson. The event attracted a global audience from 18 different countries, including 36 different states. Viewers can register for the April 25 event, which is free, by visiting toyandminiaturemuseum.org and clicking on Programs & Events.
THE NATIONAL MUSEUM OF TOYS AND MINIATURES
The National Museum of Toys and Miniatures educates, inspires, and delights adults and children through the museum's collection and preservation of toys and miniatures. Located on the University of Missouri-Kansas City campus, the museum exhibits the world's largest collection of fine-scale miniatures and one of the nation's largest collections of historic toys on public display. For more information, call 816.235.8000 or visit www.toyandminiaturemuseum.org.
###
Comments
Back to Top