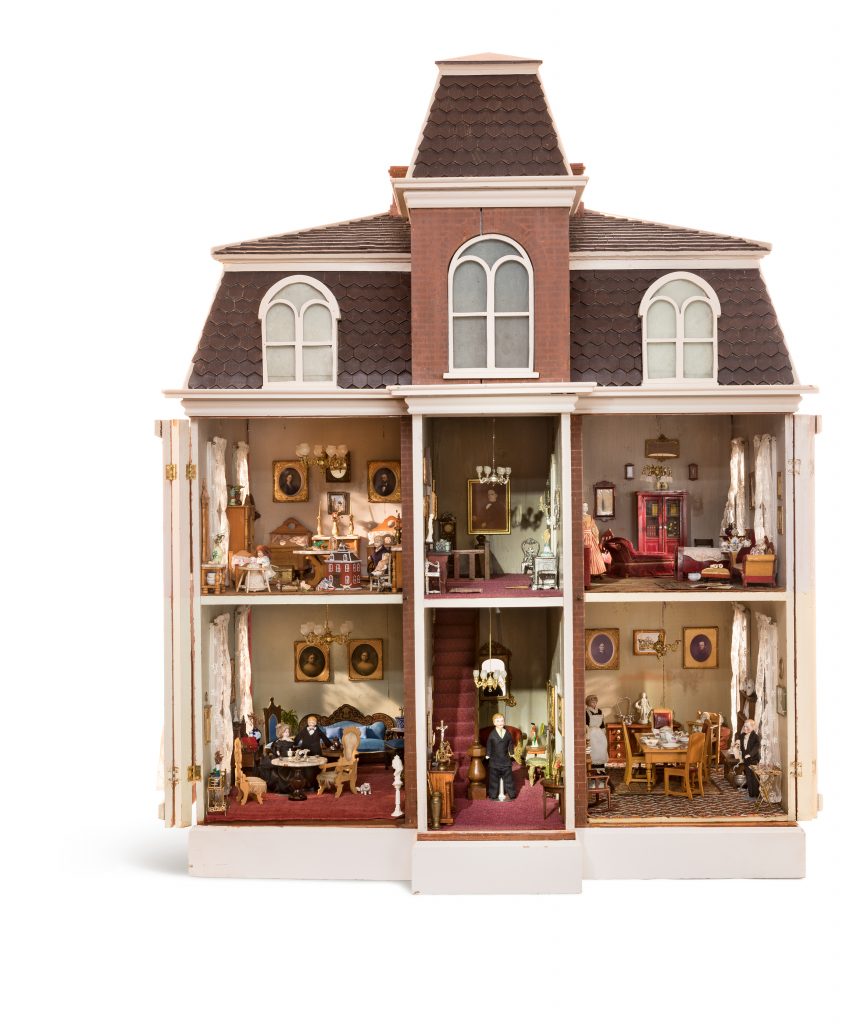 News
Dollhouse Histories: The Pierce Dollhouse, 1868
January 31, 2020
By Laura Taylor, T/m Curator of Interpretation, with assistance from MaryJean Allen
Children's dollhouses were a weakness for T/m co-founder Mary Harris Francis. She acquired her first, the New Rochelle Mystery House, in 1974, and told her husband that she would "never need another." Luckily for us, she kept collecting! Pristine condition or fixer-upper, Mary Harris Francis loved them all.
Today, T/m has over 250 children's dollhouses in its collection! There are far too many to display them all, but our recent temporary exhibit, A Space of Our Own: Dollhouses of the 20th Century (April 20, 2019-January 27, 2020), allowed us to show off some recent acquisitions that had never been exhibited before.
In the 19th century, custom-built dollhouses became a popular toy for children of wealthy families, both in Europe and America. One such example is the Pierce Dollhouse, commissioned by Charles Stewart Pierce for his granddaughters, Mary Louise (1864-1872) and Annie Maria (1866-1888). The successful owner of the Pierce Lumber company in Buffalo, New York, Mr. Pierce had the dollhouse built by one of his cabinet maker employees as a replica of the family home at 675 Delaware Ave. in 1868. Delaware Avenue was known as "Millionaire Row" back then.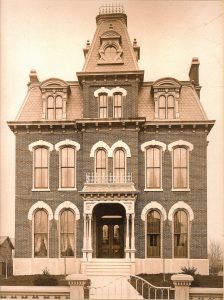 Pierce Family Home, 675 Delaware Ave., Buffalo, New York
The dollhouse is quite an impressive size—54 ¾ inches tall, 43 ¼ inches wide, and 31 inches deep—and possesses a mansard roof, cupola, and dormer windows. The roof is covered with over 1000 individually cut miniature shingles. It is accessed through two hinged doors that fold flat on either side of the house. A separate panel covers the front and upper halls. This panel includes the front door with enamel knob and a transom window stamped with the street number 675.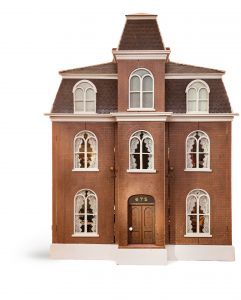 The house has six rooms: a front hall, a parlor, a dining room, an upper hall, a nursery, and a bedroom. Mary Louise Pierce was blind, and the dollhouse may have assisted her in learning about the Pierce family home by touch. Sadly, she lived only eight years. The dollhouse was then played with by Annie Maria Pierce, and then the third sister, Helen Loud Pierce.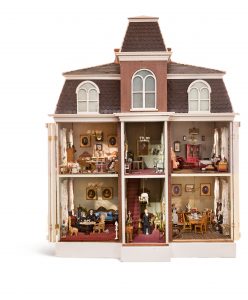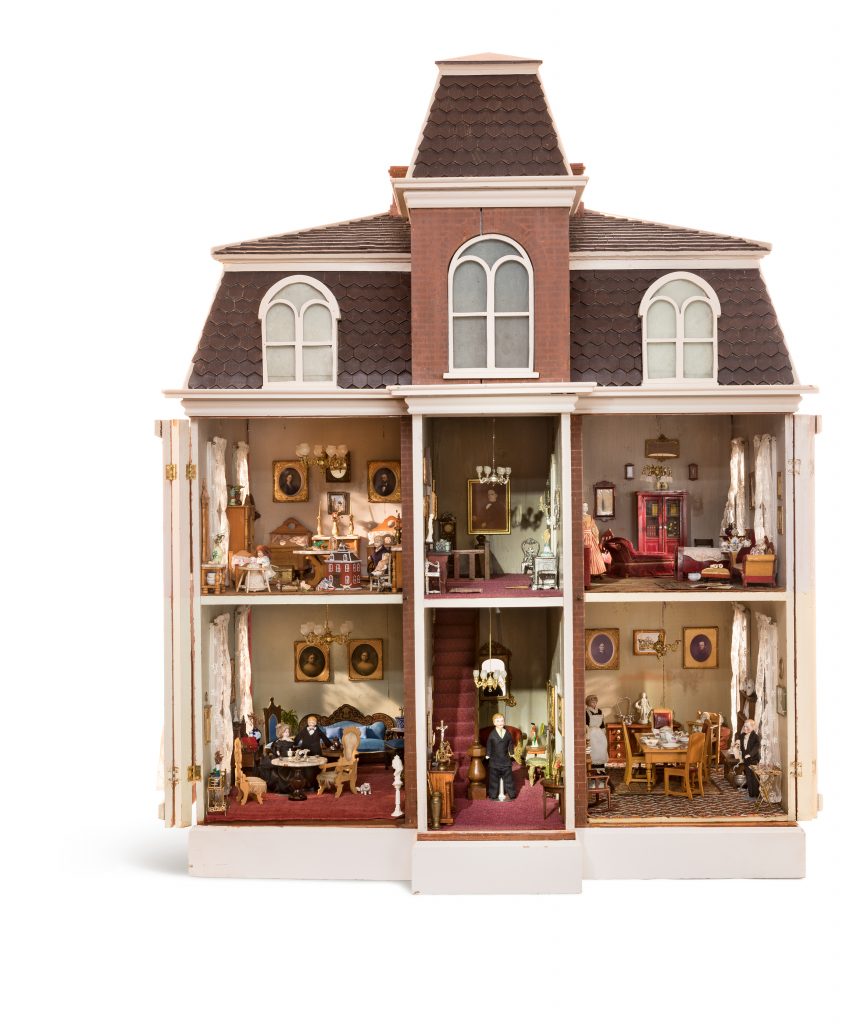 The dollhouse was eventually stored in the coach house where it rested for 70 years. In 1963, the dollhouse was saved by Mrs. George (Jeannine) Steinmetz, the wife of Charles Pierce Stewart's great-great grandson. She and George's aunt, Jane Pierce Whiteside, made the trip to Buffalo to rescue the dollhouse before the original house at 675 Delaware was torn down. She purchased the dollhouse at auction for the sum of $11.
Jeannine lovingly restored the dollhouse, furnishing it with period-appropriate pieces. She even created miniature versions of the family portraits to hang in the small rooms through the clever use of photography. In 2014, Jeannine's daughters, Carolyn Griffith and MaryJean Allen, donated the dollhouse to T/m along with oil paintings of Mary Louise and Anna Maria and a scrapbook full of memories.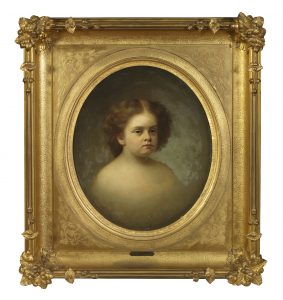 Mary Louise Pierce, Artist Unknown, c. 1870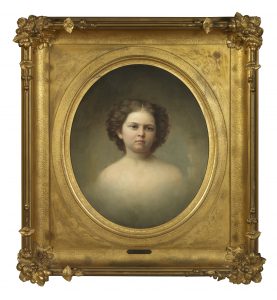 Annie Maria Pierce, Artist Unknown, c. 1870
Stay tuned for dollhouse histories from the A Space of Our Own exhibit in the coming weeks!
Comments
Back to Top