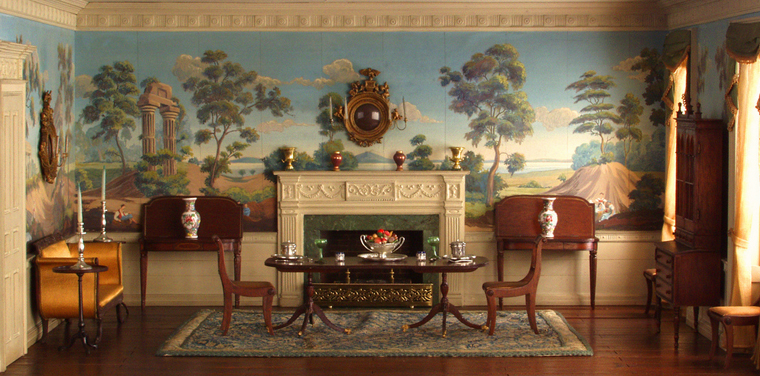 News
Narcissa's Knoxville Rooms
October 15, 2015
While viewing the fine-scale miniature collection here at T/m, many of our guests quickly draw a comparison to the famous Thorne Rooms at The Art Institute of Chicago. Created in the 1930s and '40s by Narcissa Thorne and numerous artists, these miniature room settings depict historical decorative arts periods in America.
You might be surprised to learn that a sizable collection of nine of Thorne's room settings are in the permanent collection of the Knoxville Museum of Art (KMA) in Tennessee. In 1962, IBM (yup, the computer company) purchased many of the rooms, nine of which made their way to Knoxville. Visitors to KMA can travel through time via a miniature medieval bedroom, a federal dining room, and an early American kitchen. The room settings there represent not only important decorative arts movements, but also the early years of fine-scale miniature art.
Photo: Federal Dining Room, c. 1810, Knoxville Museum of Art.
Comments
Back to Top